Economic/Expense Log
The American Catfishing Association is continuously refining and adding tools and resources to our offering. The ACA Economic/Expense Log is currently under development (due first qtr. 2021). This powerful tool will offer anglers the ability to record important expense information relating to their fishing activities. This important tool is being designed to collect data for the purpose of economic impact collection that will assist the efforts of the American Catfishing Association Conservation Foundation regulation and conservation efforts on local, state and federal levels. Additionally, at the member's option, the same information will be privately and automatically reported to the member's personal profile and can be reviewed and downloaded at the member's discretion.

The information collected by this upcoming tool is as follows: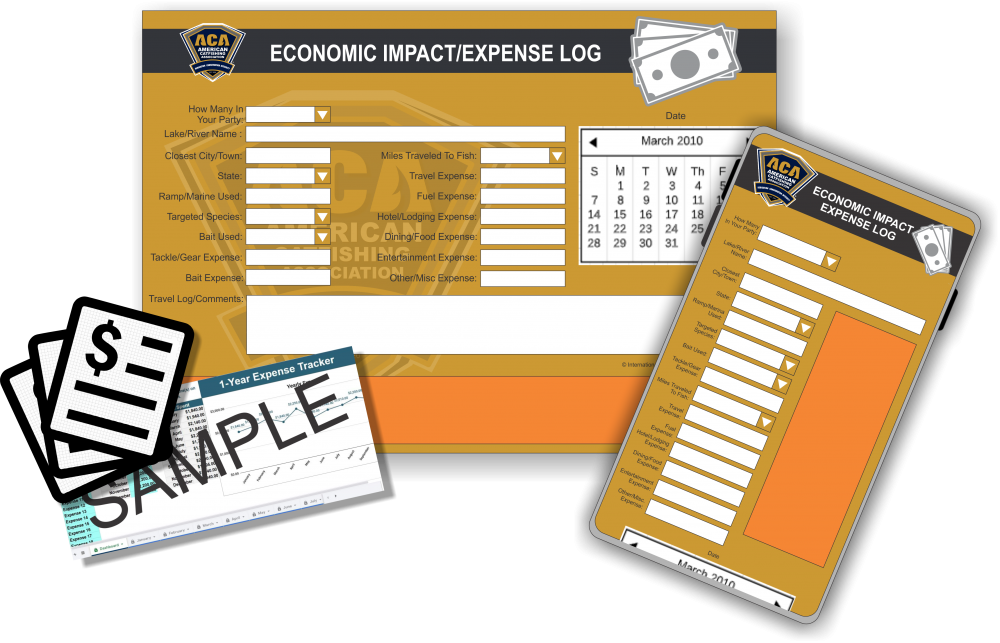 Have a suggestion for the Economic/Expense Log?
You can help guide how we build this new ACA feature by submitting your own suggestions through our contact form.