About North Alabama Catfish Trail
The North Alabama Catfish Trail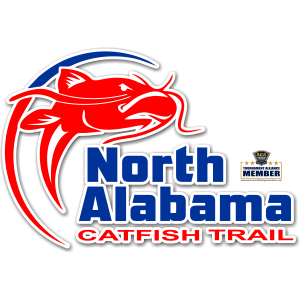 North Alabama Catfish Trail is based out of North Alabama featuring Wheeler, Wilson, and Pickwick Lakes. We are a catfish trail that welcomes everyone from the beginners to the professionals to the Lady Anglers and the Youth.
We are a part of the ACA Tournament Alliance Division 3 point race series.
This is a trail you are NOT gonna want to miss fishing! We have some of the top sponsors and great prizes from montly to the finale awards. Come watch weigh in live and if you cant make it tune into our live feeds from facebook.
North Alabama Catfish Trail will have some of the top monster catfish weighed in from our anglers that you will not want to miss. Come join us for a exciting year of friendly fun competition as a angler or a spectator.
Up to 3 person teams will be allowed. 3 Fish Limit 2 over/1 under
*Youths are allowed on boat with 3 man/lady teams. 15 and under
Payouts are based on number of boats
2023 NACT Tournament Schedule
1/14/23 Pickwick Lake~Florence McFarland Park
2/04/23 Wheeler Lake~Joe Wheeler State Park
3/11/23 Pickwick Lake~Sheffield Riverfront Park
4/08/23 Pickwick Lake~Florence McFarland Park
5/13/23 Wilson Lake~Safety Harbor
7/29/23 Wheeler Lake~Joe Wheeler State Park
8/26/23 Wilson Lake~Safety Harbor
9/2/23 Pickwick Lake~Florence McFarland Park
11/11/23 Wheeler Lake~Joe Wheeler State Park
11/17 & 18/23 BATTLE OF THE LAKES ~ 2 Day Tournament
ENTRY FEE: $140.00