Welcome to Mississippi River Monsters
Our 7th Year!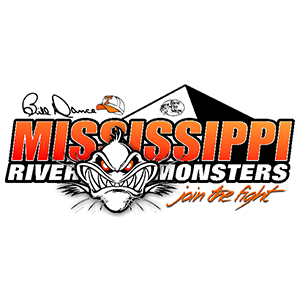 Along the mighty Mississippi, in the shadow of the iconic Bass Pro Shops Pyramid, hundreds of anglers from around the country will gather to compete for the title of the MISSISSIPPI RIVER MONSTER Champion.
Taking place September 14th through the 17th 2022, The 7TH MISSISSIPPI RIVER MONSTERS EVENT will again host hundreds of anglers that will compete for thousands of dollars in cash and prizes!
Registered anglers will have a chance to enter the daily BIG FISH pre-fish events on the 14th and 15th for a chance to win some great cash and product prizes!
On Thursday night, September 15th, it is party time at the new Radison Hotel in West Memphis. Starting at 6PM, and going to whenever.
On Friday the 16th, the fun begins with a host of seminars taking place at the Bass Pro Shops pyramid along with great deals from a host of vendors.
On Saturday the 17th, it is on! From 7am to 3pm anglers will make their way on to the Mississippi with the weigh-in event starting immediately following where all sorts of prizes will be handed out and a new MRM Champion will be announced and awarded.
And those in the crowd make sure you're there because we're going to have some great prizes for you too!
Register early! This year MRM is limiting entries to 100 teams.
Sign Up Today and Join The Fight!