About Bama Blues Tournament Series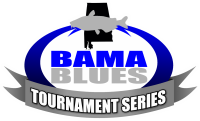 Bama Blues Tournament Series is based out of north Alabama covering Wheeler, Wilson, Guntersville, & Pickwick Lake. Come fish with us and have a chance to catch your new personal best.
Bama Blues tournament Series is part of the new ACA Tournament alliance Divison 3 point race series. Each time an angler registered for a Bama Blues event, the angler will get a chance to win a brand new SeaArk Boat!!
Come join the fun and watch some of the biggest catfish caught in the nation by the nations top anglers. If you can't make it, Join us live on Facebook.
Please contact us if you have any questions:
Facebook.com/bamabluescatfish
www.thebamablues.com
256-443-8864/256-800-3104