Navionics Detailed Waterway Mapping
FREE Navionics Detailed Waterway Mapping**
FREE Navionics Detailed Waterway Mapping
Get the best-selling navigation maps in the world for waterways, lakes and rivers throughout the nation FREE as a feature of your ACA membership!
Navionics maps are now included completely FREE with your ACA Premier memberships. Get interactive nautical and SonarChart™ maps with innovative 1ft/0.5 m bathymetry charts created using Navionics proprietary systems accessible from our resources with your active membership.
Navionics: Nationwide Lakes & Rivers
View an interactive Navionics map of lakes & rivers by state.

Key Navionics Maps Features
View detailed shorelines with marinas, docks and boat ramp locations.
Increase your awareness of shallow waters and hazardous areas at any depth level including shoals, rocks, wrecks and more.
Target underwater structure to find the best fishing locations: roadbeds, foundations, bridges, brush piles, culverts and creek channels.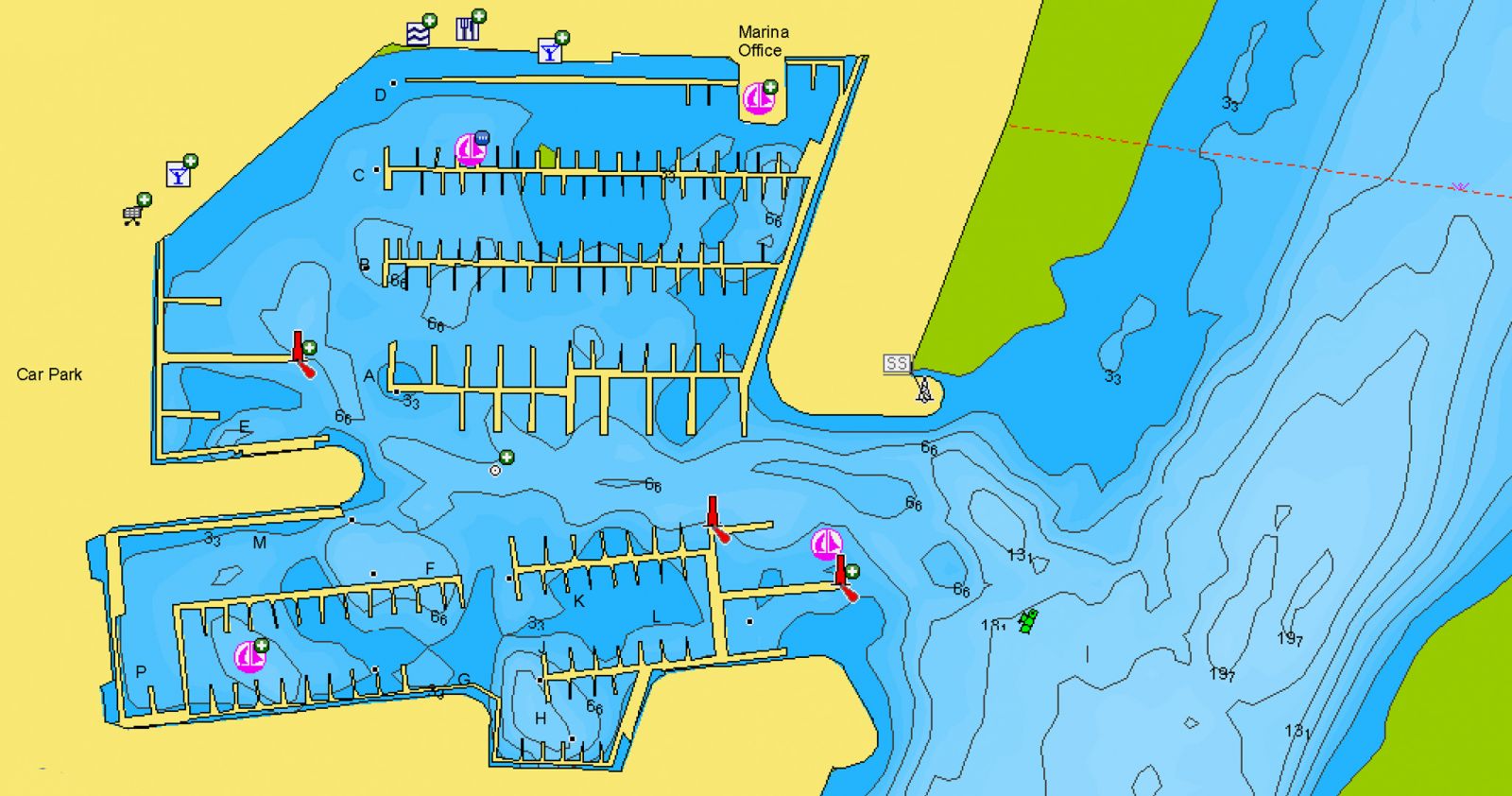 Study the map: Sample of Navionics chart showing a port plans and available marine services.