ACA Membership Levels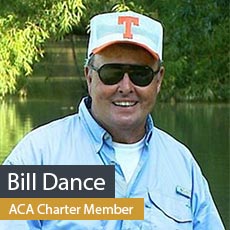 The American Catfishing Association (ACA) welcomes your consideration on becoming a valued member of this important organization. The ACA has been created to unify the catfish community, create an advocacy for conservation, and to offer our ever growing membership family the highest level of services, features and benefits.
Whether you're an occasional angler, a tournament pro, a brand, guide, or service organization, the ACA has a membership level that is affordable, effective and feature packed.
We invite you to review all the various plans and compare their features. We hope you'll find them not only of great value, but an exciting opportunity to be part of something special.
---
Not sure which membership level is the right one for you?
Take a look at a comparison of our member benefits across all membership types.