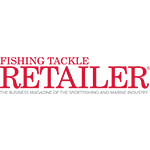 2023 ACA CONSERVATION FOUNDATION SEAARK BOAT GIVEAWAY RAFFLE
Your entry goes to support the American Catfishing Association Conservation Foundation with national conservation and regulation efforts, community and educational programs, kids programs and events, community and member services. As a thank you, with your tax deductible entry donation you'll receive a premier membership along with a host of other chances to win. Thank you for your support!
Bill Dance, proud ACA Charter Member
The American Catfishing Association is extremely grateful to the legendary Bill Dance for his significant knowledge and leadership as a Charter Member of the ACA. Bill Dance has been highly instrumental in the creation and ongoing objectives of the ACA.
"The ACA has been created for all of us! I encourage all those that enjoy the sport of catfishing to join me as a member of this important organization and together we will make catfishing the very best it can be."
Some of ACA Extensive Membership Benefits
Being an active member of the American Catfishing Association brings you closer to catfishing than ever before with benefits that outweigh any other currently available resource.
EXTENSIVE INFORMATION, LINKS, & RESOURCES
Conservation and regulation info, federal & state resources, detailed species info, news, events, media, discounts and more.
TOURNAMENT ACCESS
An active and growing directory of member-organized catfishing tournaments built directly into your member platform.
CONSERVATION & REGULATION SUPPORT
The ACA provides organized direction, regulation reform, conservation, and government & industry partnerships.
COMMUNITY FELLOWSHIP
Stay close to thousands of dedicated catfish anglers, affiliates, and sponsors and get the best firsthand community knowledge.
MONEY SAVING BENEFITS & DISCOUNT PROGRAMS
Offers ACA members countless sponsor and brand discounts & incentives available when you show your ACA membership card.
DYNAMIC TOURNAMENT MANAGEMENT SYSTEM
Get access to an easy-to-use dynamic tournament management system for all sizes and types of tournaments.










Begin your membership with the American Catfishing Association today! We look forward to your membership and to be of service!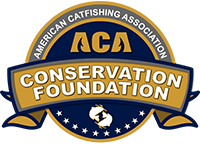 Nationwide Conservation Efforts & Support
Catfish conservation and regulation reform remains paramount to the American Catfishing Association and our members. It is the continuous objective of the ACA to be a leader in the sport of catfishing with proactive representation designed to affect reform for our fisheries, whenever and wherever needed.
We strongly encourage you to become a valued member of the ACA and know that your membership will assist the growth and protection our sport, its values and fisheries.
More about the ACA Conservation Foundation
Donate to the ACA Conservation Foundation
ACA Membership Benefits
The ACA is designed to set new standards and offerings by providing countless features and resources, the best information, and an always growing array programs and benefits. Be part of something special, become an ACA member today and together make the sport of catfishing a segment of unity, knowledge and accomplishment!
ACA Annual Points Race
ACA Discount/Savings Program
ACA Shop
Affiliate/Club Profile
Catfish Recipes
Catfish-related Media Listings
Catfishing Articles & News
Catfishing Hall Of Fame Voting
Charity and Scholarship Efforts
Committee Agendas & Minutes
Community Forums
Conservation & Regulation Efforts
Conservation/Catch Log
Economic/Expense Log
Events Calendar
Federal Wild Life Resources
Free ACCESS to ALL ACA Events
Free Classified Ads
Free Navionics Detailed Waterway Maps
Free Video Conferencing Services
Guide Listings
Guide Profile
Industry News
Kids Kat Club
Legislation Tools & Information
Member News
Membership Card, Decal & Cap
Membership Roster
Monthly Contests
Nationwide Lakes and River
Personal Profile
Pro Staff Resume Builder
Product Reviews
Special Designation & Recognition
Special Fund Raising Events
Special Programs and Alerts
Species Descriptions
Sponsorship/Brand Discounts
State & World Record Prizes
State Commissions Listings
State Fish & Wildlife Resources
State House Listings
State Licensing Resources
State Natural Resource Committees
State News Listings
State Records
State Senate Listings
State Violation Hotlines
Tips and Information Index
Tournament Management Services
Tournament Points Race Standings
Tournament Team Building
Video Tips & Techniques
...and much more!